Join Date: Nov 2006
Posts: 325
cheep and dirty sv650 license plate mount.
---
take off the left side rear mount.
take a chunk of 1" angle iron.
cut a 1" square chunk out of one of the legs.
fold the left over 1" 'tab' to box off the end of the angle iron.
take apart the stock license plate light, you will find that there is a metal backing plate.
Weld that metal plate to the top of the angel iron.
drill holes for the license plate bolts.
assemble, mounting the angle iron to the bike using the tapped hole and bolt for the rear set.
I love this set up because it doesn't stick too far out of the side of the bike, and you dont need to re-wire any thing!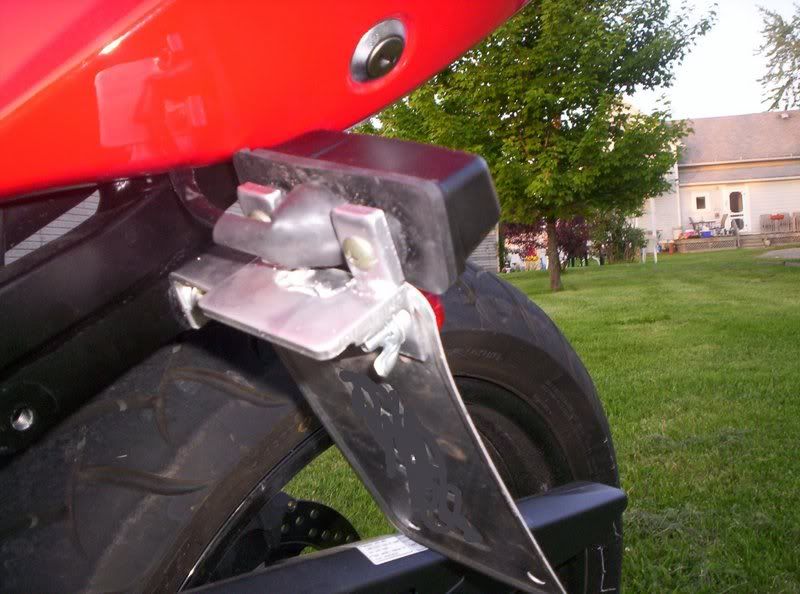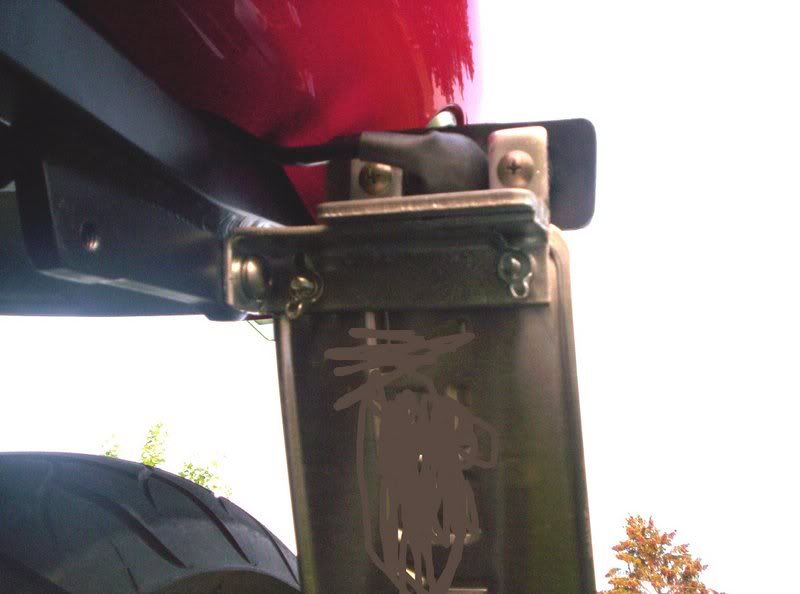 I will try to make plans for yall if your interested.
---
'99 Kawasaki
Ninja
ZX-7R, My 3/4 Liter
".. speed, you can't touch it, but you damn sure can feel it! "