Learning To Post
Join Date: May 2012
Posts: 1
New member! Triumph Tiger 1050!
---
Hello!
I'm so excited to be here on this forum! I've learned so much on these forums in the past months and finally decided to register.
I've had my Triumph Tiger for a few years now and it has been a total blast. Had wanted this bike for so long and finally had the money to buy it. Although it is getting to be time for new tires...any suggestions? Dunlop has been my tire of choice so far but I didn't get much from my old set so thinking of switching.
Haven't had any gear link shifter problems with the bike so I think I'm safe from that issue which I've been reading about. By the way, does anyone know the if the chain slack (free-play) specs in the book are too tight? I've heard that it's good to loosen it more than what the book says?
Here's a few pics.
The day I bought it: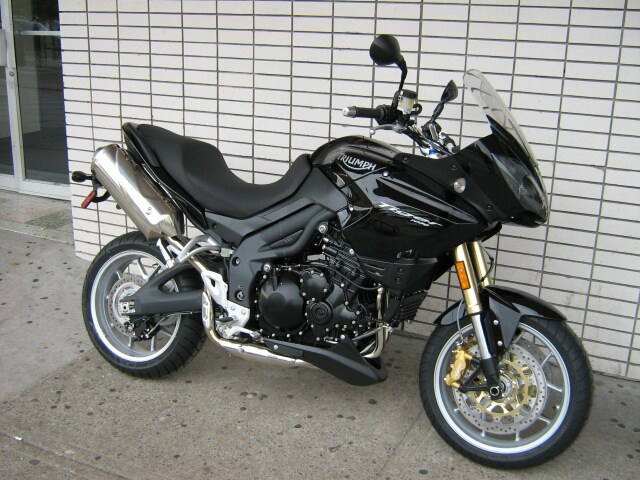 Me on my bike.
(yes I am a furry and one reason I picked this bike is the name
It is fun to sometimes go out on the bike with my suit on ^^ )