Learning To Post
Join Date: Jun 2012
Location: Outside Savannah
Posts: 3
Greetings from Savannah!
---
Hey everyone!
My name is Ari and I live outside Savannah. My daily rider is a 1994 Honda CB1000 that I love with all my two wheeled soul. When I'm lucky my wife rides with me aboard her 1997 Honda Nighthawk 750. I'm a regular at the Nighthawk forum but joined here after my search for local riding groups led me to one of your threads. I hope to be meeting and riding with some of you soon!
Here's a shot of my "girls" tucked in for the night.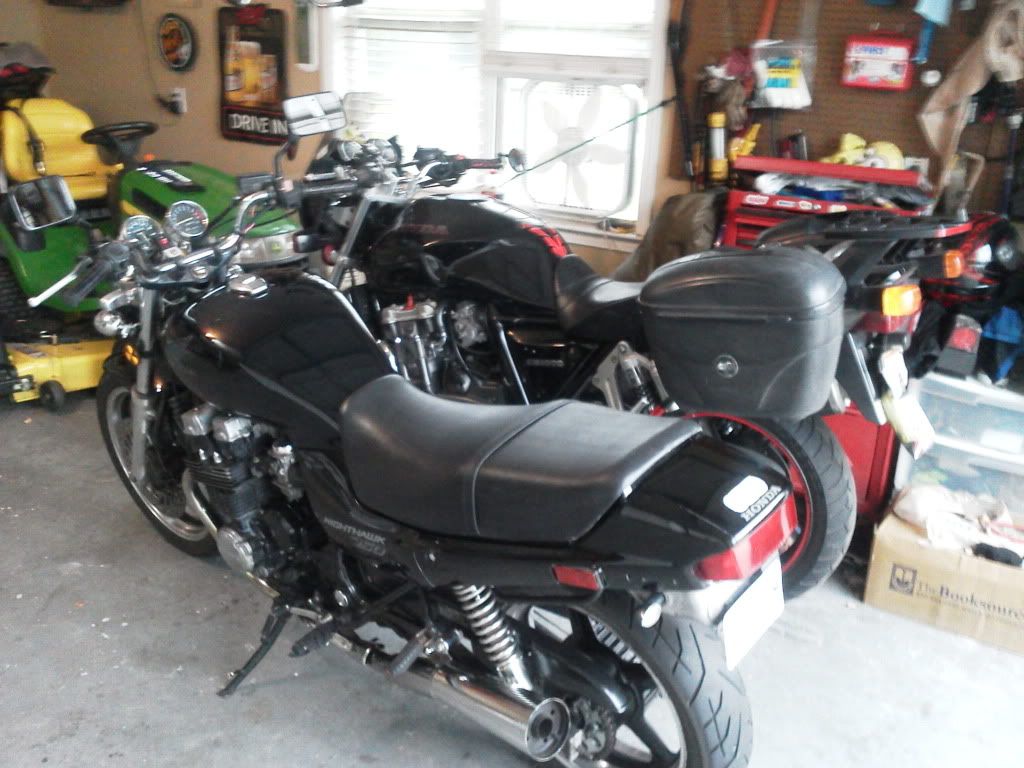 And one of mine all cleaned up for a photo shoot in a beautiful Savannah square.