Discussion Starter
·
#1
·
This is going around all over the place... Email, MySpace, etc.... If it's been posted here already, I apologize, but looking at these sweet, furry little faces bring tears to my eyes, so I feel it's a message that bears repeating.
If you have a blog or MySpace, please copy the code and post this up... pass along the message, and stop the needless massacre of innocent animals.
-------------------------------
This is about california legislation being passed to exterminate pit bulls. If it passes in California, it could be on it's way to us...
someone has to try to make a difference... what if it were your pet?? It would be great if Myspace could be used for something good other than getting dates..please pass the word along and post this so as many people can see this as possible.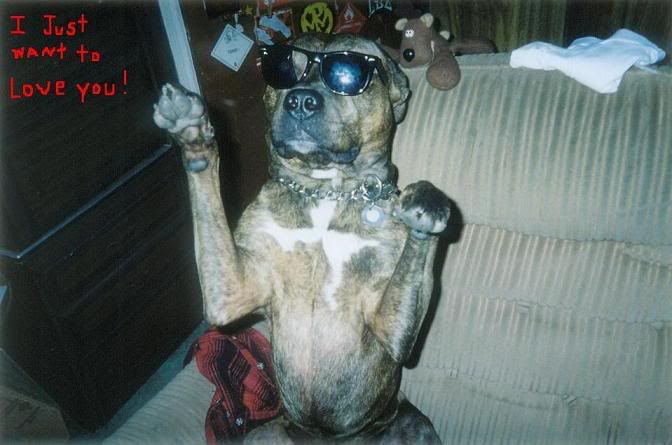 This has to be stopped.