Can you ride your bike with no teeth on your rear sprocket? Read below to find out!
Ok I've always heard that the Vortex sprockets suck but I never had any real reason to believe it... well here's a GREAT reason!!
Monday after getting the bikes out for a day at the GAP, Cale and I found a problem with my rear sprocket...
It was missing alot of the teeth!!!! :wtf:
So we counted about 22 out of 43 teeth that were still there. The rest of them had been snapped off 30-40% of the top of the tooth! :bash:
I decided to ride on it anyway... I did really well, and improved my riding, corning, and speed at least 2 fold! But that's another thread!
On the way out of the GAP after about 8hrs of slayin the twisties, I was chasing Rev and felt the rear slip! So I started to take it easy...and evenetaually got back to the hotel. Where we found something that blew our minds!
The 9R's rear sprocket was now toothless. Yep, with the speed and power throughout the day, I had finished off the sprocket!
I called the wife and had her overnight my extra, that I left at home. It only cost me about $30 and would arrive Wed morning! But would I ride Tuesday...
My shipped sprocket: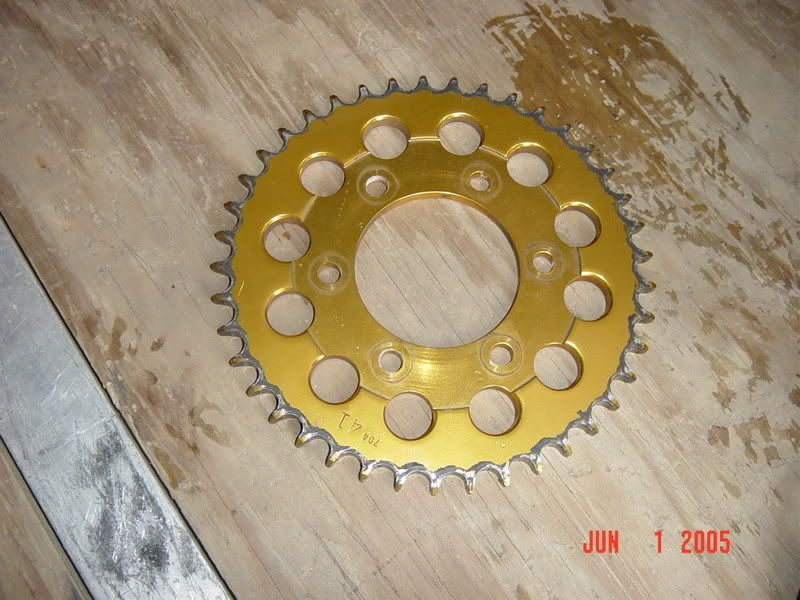 I did and kept it cool...she made it all the way through the GAP, the Skyway, and all the way down 28 to Franklin, NC.... then all the way back! The 9R did good!
But let's look at the pics!
Tear it down...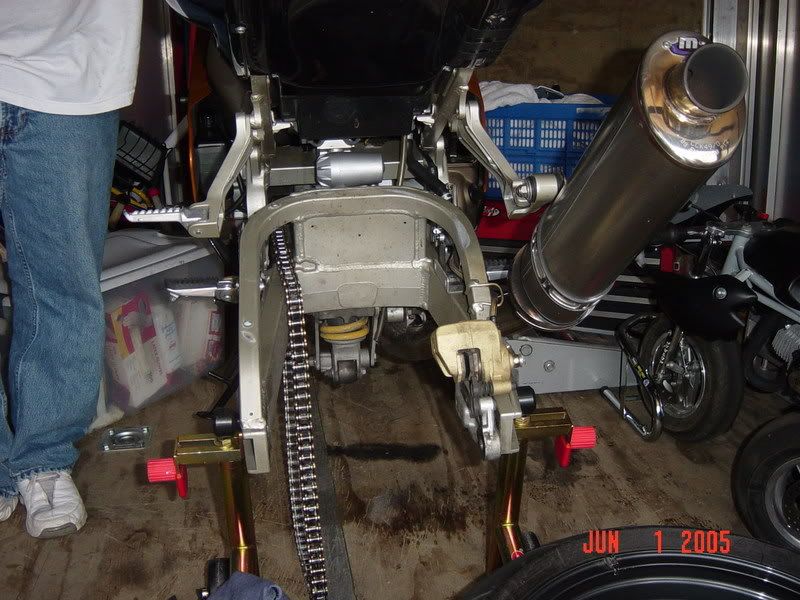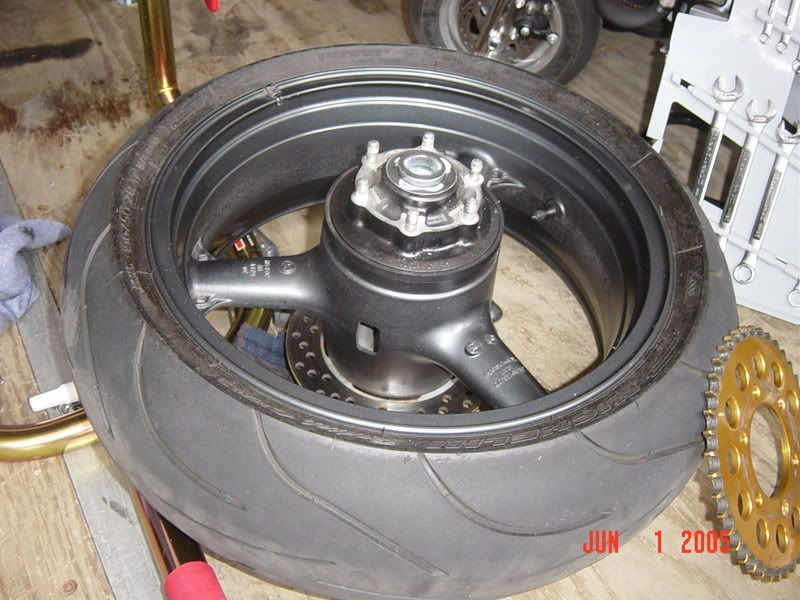 The old Vortex crap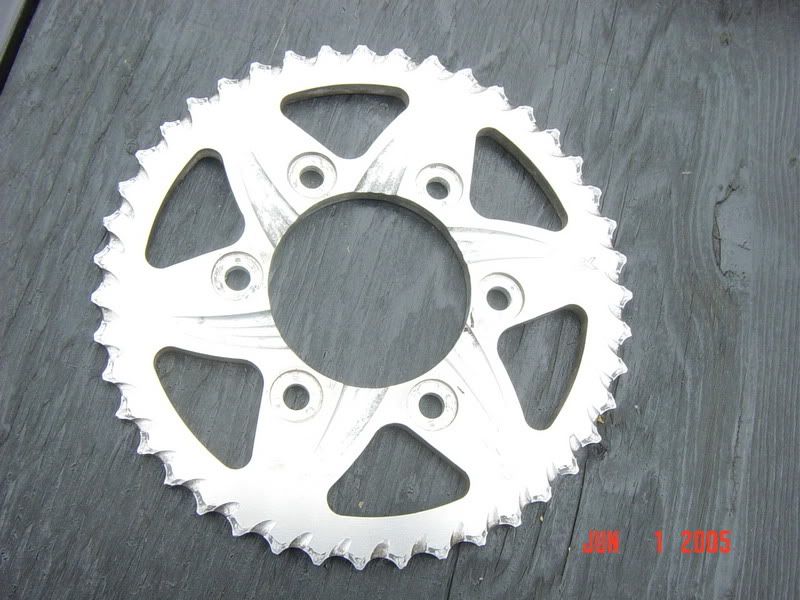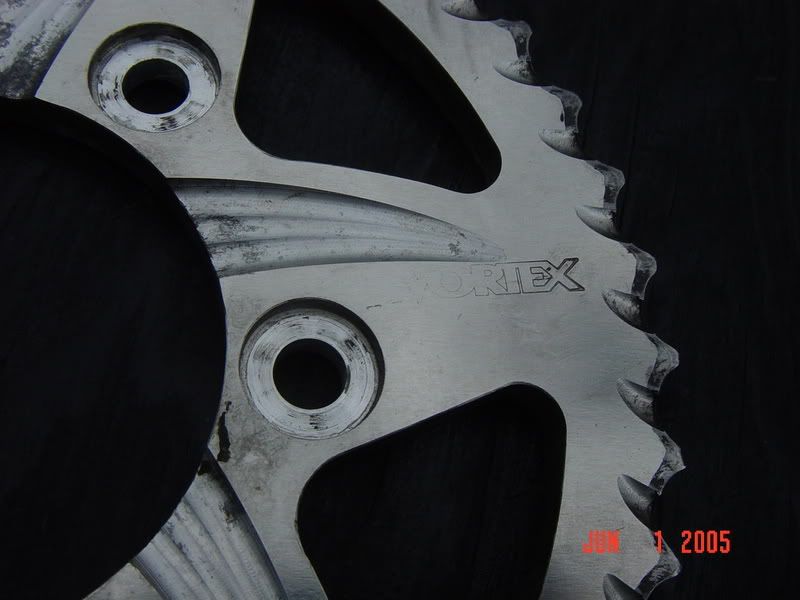 The shipped sprocket and the old chain: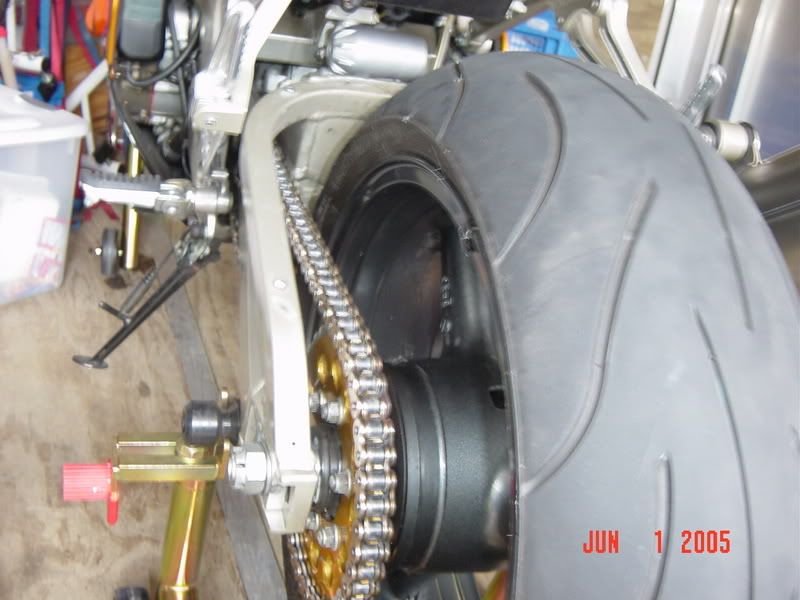 Yeah that sucked! So I got the spare sprocket in and on the bike. And we found that during this process the master link on my chain was binding. Not sure which came first, the sprocket problem caused the link problem or vise versa...
Got a new link and went to a dealer to have it installed. *Mental note, bring your chain break tool with you when going on a bike trip!* We broke the old chain and found the inners are junked and the new link won't even slider thru! :bash: :sob:
So a new RK X-ring chain was purchased and installed. Would have got a DiD but they didn't have one! It's just normal gray instead of the nice gold color of the old one, but it will work!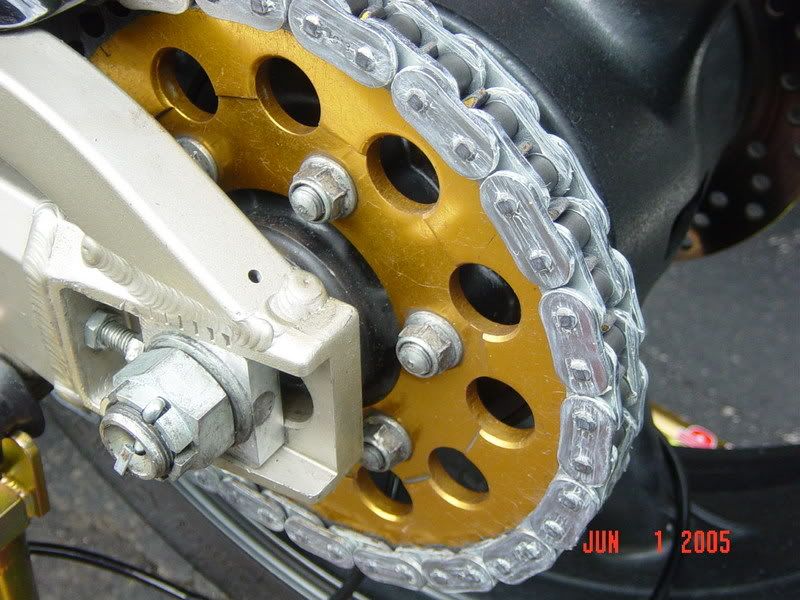 The adventures of riding hard on some of the nicest roads I've ever seen! :dthumb: