Right Click, Save As:
http://www.epitonic.com/files/reg/songs/mp3/Bad_Brains-Pay_To_Cum.mp3
Hands down bar none by far the most rockinest show I've ever seen. Anyone with any punk influence will cite these guys as being God. They also play some of the best reggae around.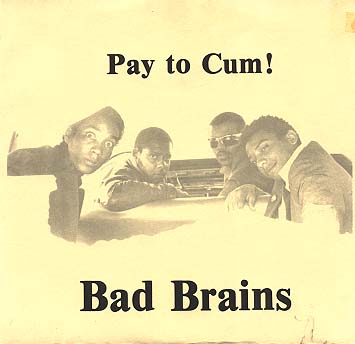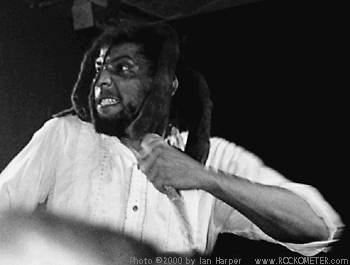 "Back in Washington D.C. in 1977, four black guys formed a jazz/funk outfit called Mind Power. "All the while we was jazz, we wanted to innovate," HR says. "We wanted to be part of something new and different and real. We was continually seeking. And then I saw the Sex Pistols album, and I said, 'BOOM! This is it!" The credit for introducing safety pins and punk rock goes to Sid McCray, an early vocalist for the band.
Influenced by the Pistols, Eater and the Clash, as well as Led Zeppelin, Mind Power changed their name after six months to the Bad Brains and dove head first into punk rock. It was the Clash's version of "Police and Thieves" that introduced the band to reggae. The foursome bought a house in suburban Maryland. They went to jobs and school during the day, and rehearsed furiously at night to build stamina and speed."
More here:
http://www.breakmyface.com/bands/badbrains.html
I make decision with precision
Lost inside this manned collision
Just to see that what is to be
Perfectly my fantasy
I came to know with no dismay
That in this world we all must pay
Pay to write, pay to play
Pay to cum, pay to fight
And all in time,
With just our minds
We soon will find
What's left behind
Not long ago when things were slow
We all got by with what we know
The end is near. Hearts filled with fear
Don't want to listen to what they hear
And so it's now we choose to fight
To stick up for our bloody right
The right to sing, the right to dance
The right is ours... We'll take the chance
A peace together
A piece apart
A piece of wisdom
From our hearts