Discussion Starter
·
#1
·
I'm sooo happy!! After not being able to ride in nearly a month and a half due to the wreck, by nearly midnight friday night my bike is now once again roadworthy! I had been waiting on my last package to arrive from Service Honda with my upper fairing brackets, half of the instrument cluster case, and a few other small things and bolts and screws and stuff. Anyways, it came on friday so I went right to work on it as soon as I got home. Here's a few before, in progress, and after pics that I took today... enjoy!
I think most of you remember what it looked like after the crash, but if not here's one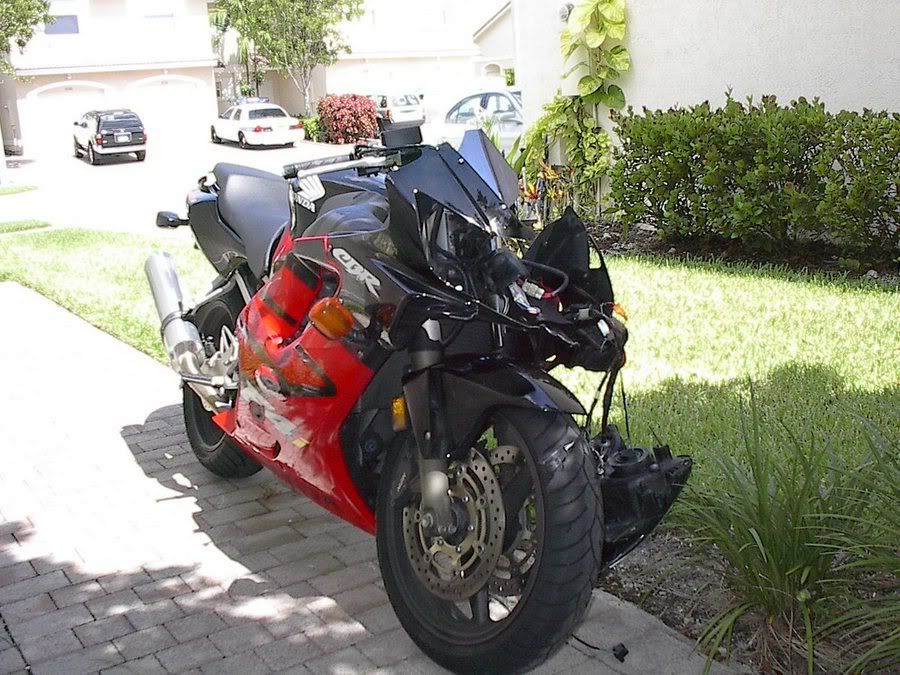 New subframe... came with the batter tray, but I used my old one so I didn't have to chop the fender off again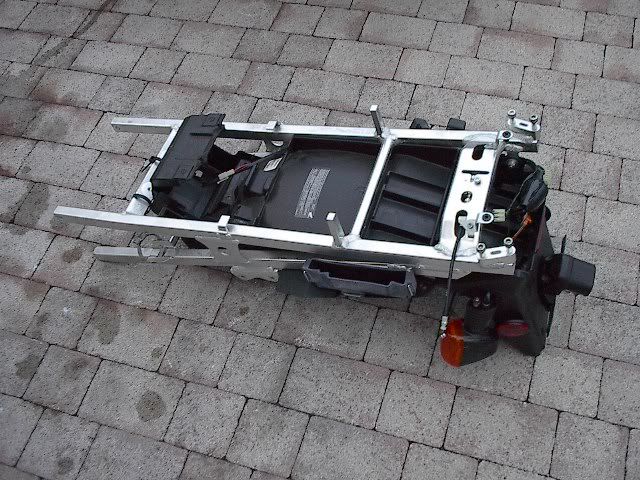 This is the old subframe when I was taking it out... yea, I'd say it's broken!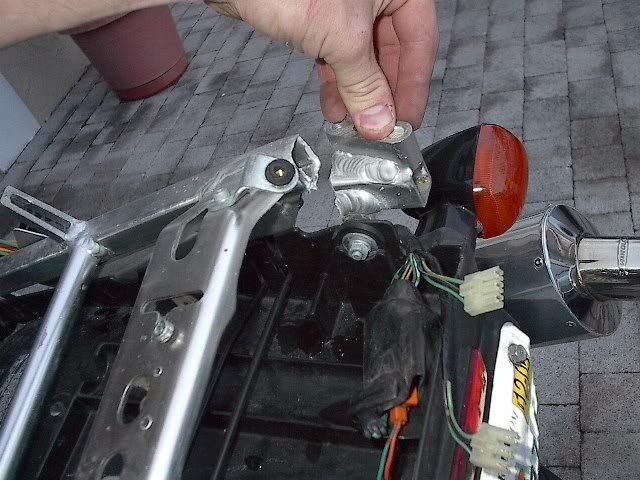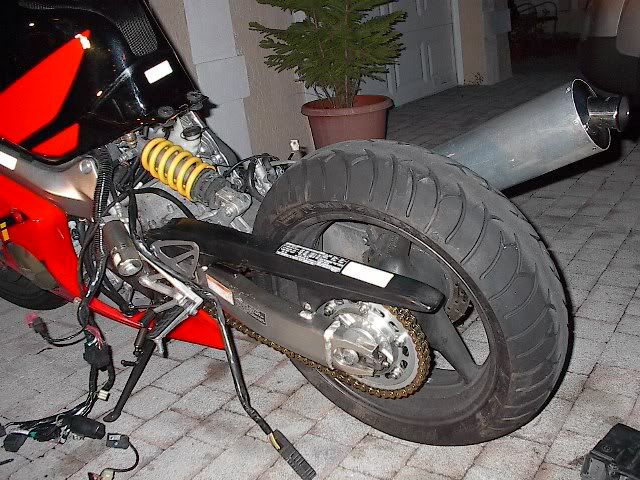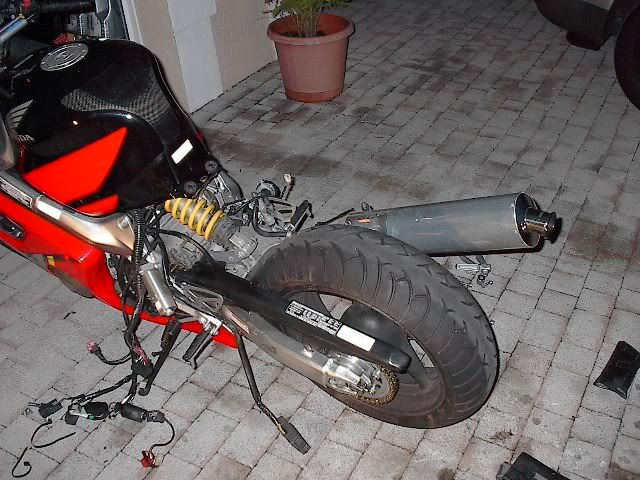 I was too excited and forgot to take pictures of all the other stuff as I was putting it in, so I'll jump right to the finished product. Took this as soon as I was done putting it back together, and after cleaning her up some
I took it for a ride friday night to make sure everything was ok, and let me tell you, she still rides like a dream! Some peeps said it'll never ride the same, but not this one! Still perfectly smooth, no vibrations, steering is tight and smooth, brakes are smooth... everything, perfect!! So saturday morning I met up with a few other peeps from our local forum and rode down to Homestead-Miami speedway to the STT trackday, and watched a bunch of our fellow local peeps (from this same forum) tearin' it up! I had a blast!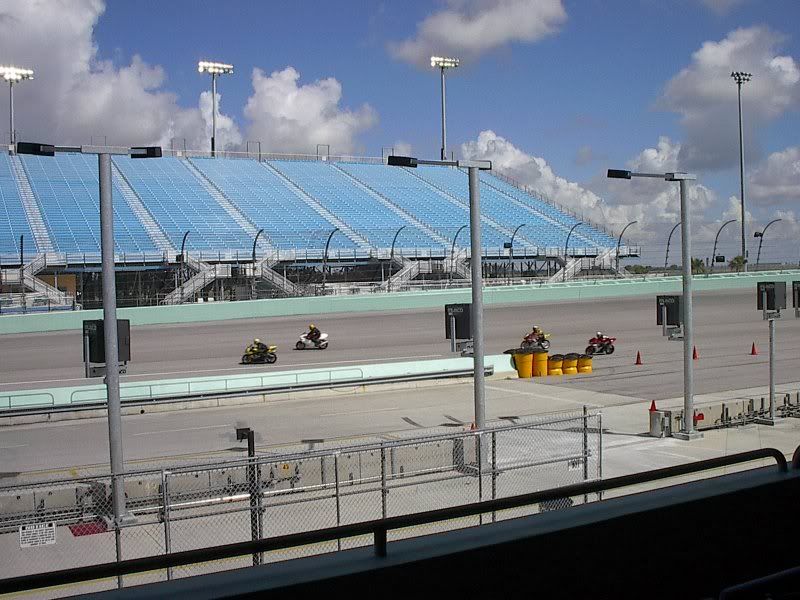 Then today I rode around some more, then went this afternoon to my 'photo spot' and took some more pics. Not the greatest cuz I didn't really clean it or anything before taking them, but it's not too bad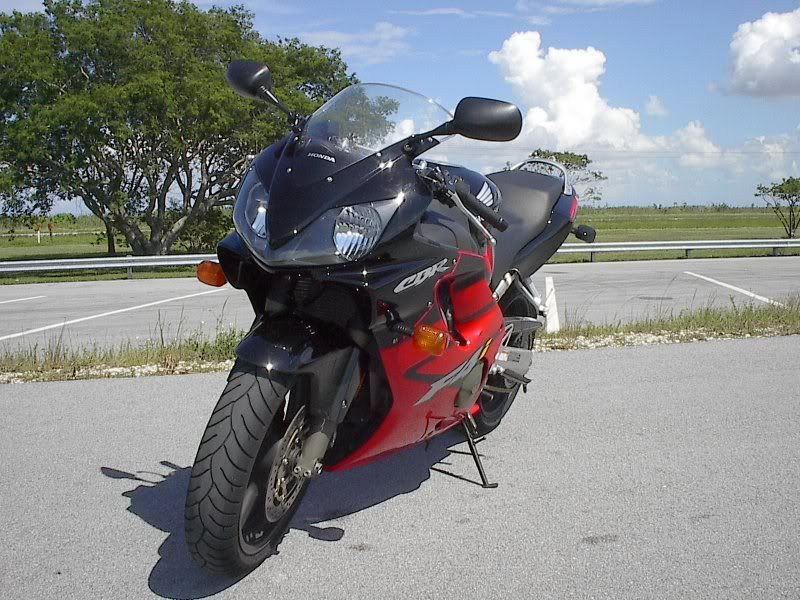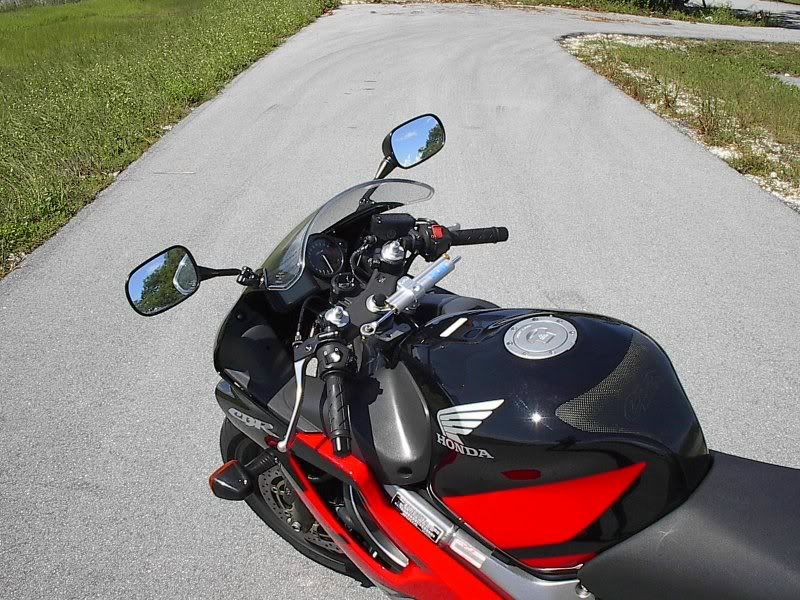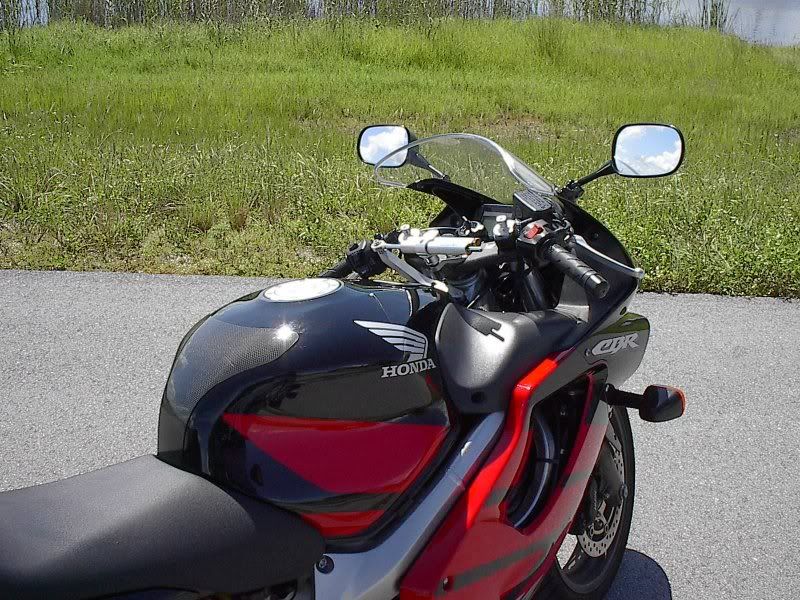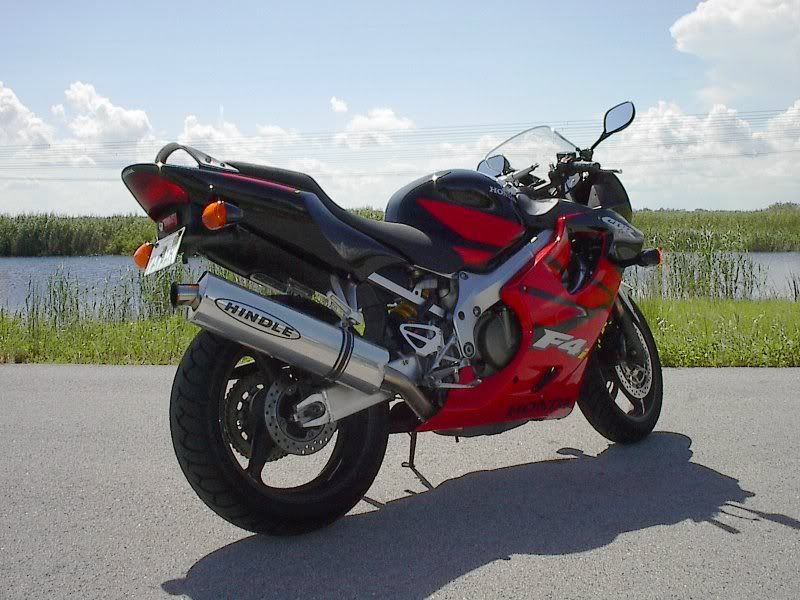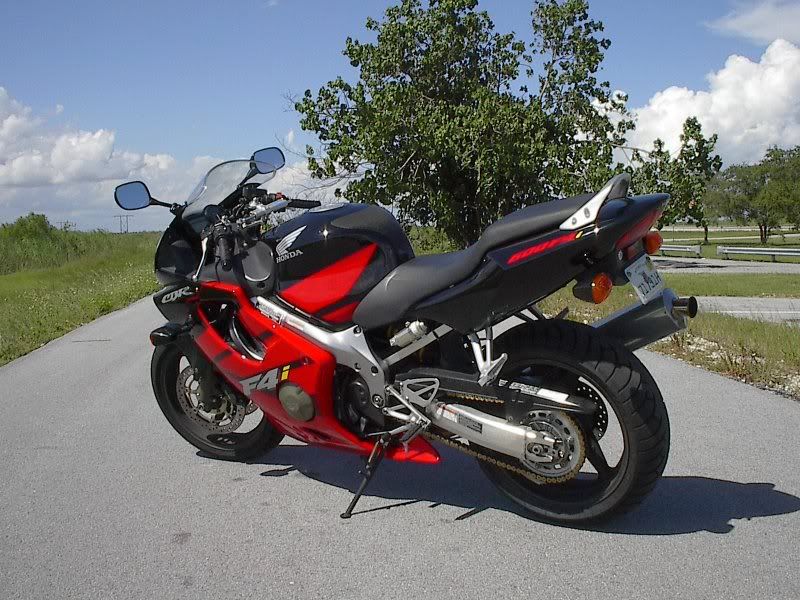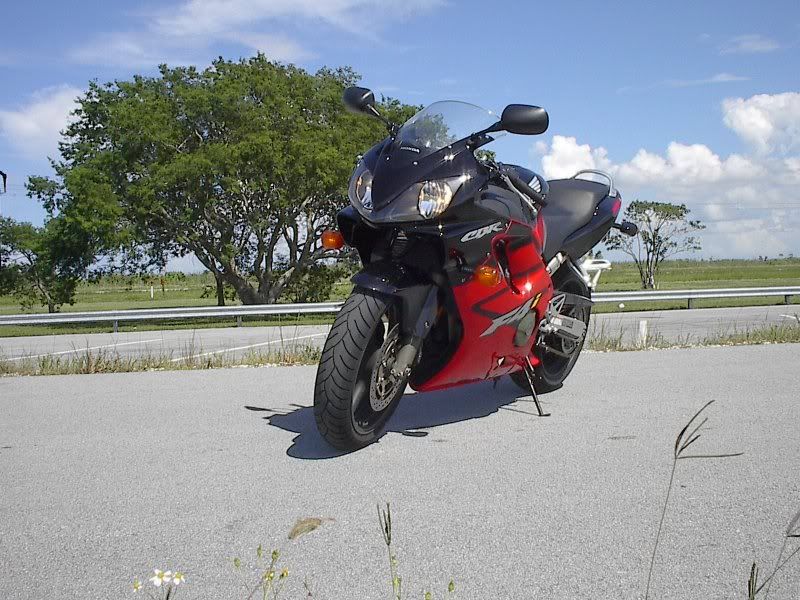 So good to see this little guy counting away again.... already put 394 miles on since friday night... and turned 28k today too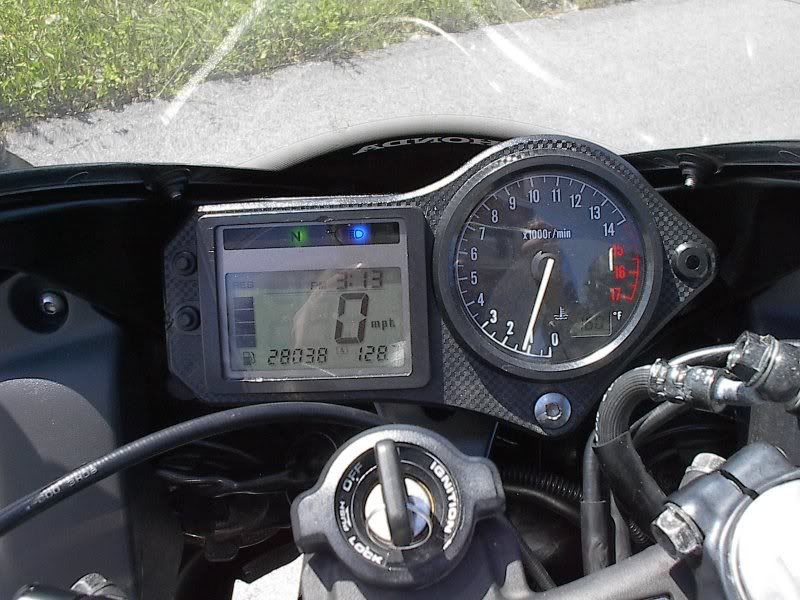 And last but not least.... one very happy thirdgenlxi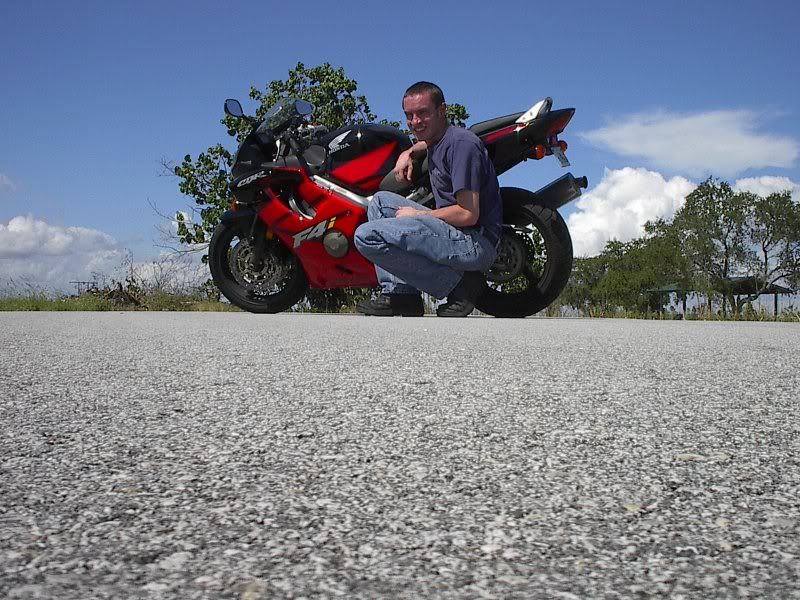 Now as for the insurance company...errr.... well I'm still fighting with them (literally). I haven't recieved a single penny yet, all this came out of my own pocket (but they don't have to know that!). I'm going this week to speak with an attorney, cuz I'm getting nowhere dealing with them myself. People always tell me I'm "too" nice of a person, and get taken advantage of quite easily, which is exactly what they're doing. Now that I've found out and have proof that they've been lying to me and putting it off, I think it's time to go hire a lawyer to do this dirty work. Insurance companies suck!!! :cursin:
Anyways, that's all I've got. Just wanted to share in my excitement!