·
First 1000 Member, March 2008 BOTM Winner!
Discussion Starter
·
#1
·
Took my girlfriend down to Rec Leisure (for those not familiar, its a kick ass gear/lubricants/stuff shop here in MI) this weekend, she had to get a new helmet and some other stuff.. I was goin along mainly to help her pick out her stuff... Well, while picking out hers, I ended up getting a couple things for me too.
New gloves, Alpinestar SP-1's. Very nice. I don't see these getting a hole rubbed in the palm after a year like my JR gloves.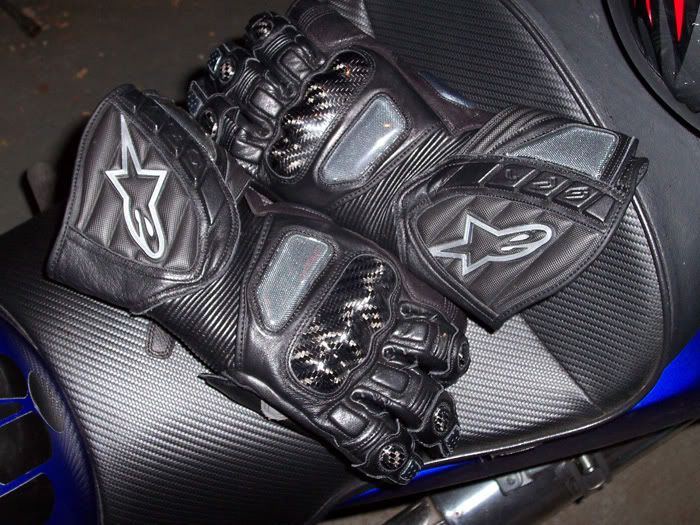 Then I spotted this bad boy, sittin there with a big ol sale tag on it. Turns out someone ordered it special, then never went in for it. The guy said he finally put it out on the rack earlier in the week, and I just couldn't pass it up. Shoei TZ-1, original price tag said $391, sale tagged for $275.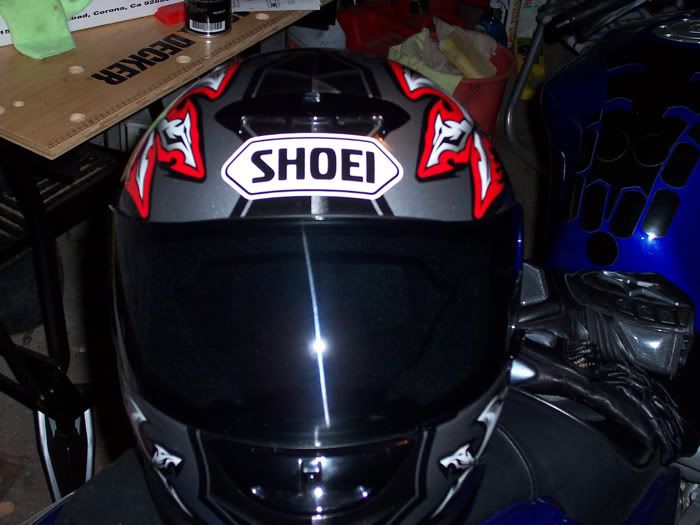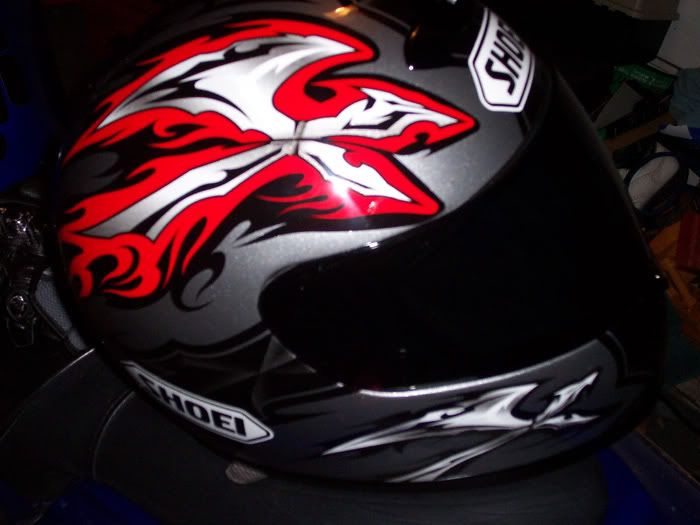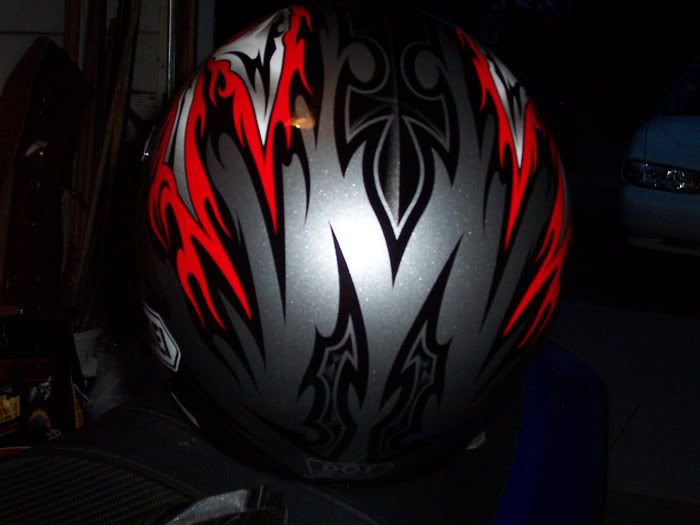 :dthumb: