Discussion Starter
·
#1
·
Well a friend and myself took a nice little roadtrip up to Birmingham, AL on saturday to ride some twisties and then go to Barber. Overall the trip went great! Got to ride the twisties and my friend didn't almost kill himself on the switchback this time, LOL. Then it was off to the Barber Museum which was AWSOME!! I just wish we could have spent more time there... oh well there will be a next time. The ride back kinda sucked cuz we got delayed by some nasty weather in Birmingham sunday night, and instead of getting to our planned stopping point in the panhandle, we only got to the south side of Birmingham. We stopped for the night hoping the weather would be better the next morning, woke up to 38 degrees and raining, and that's what we left in at 7am. It rained almost non-stop from Birmingham to about 40 miles south of Gainesville, FL, which was about 12 hours of constant rain.... that sucked!!! Finally got home at 12:30am, so 17 hours of straight riding....ouch! Still had to get up at 6:30am the next morning to go to work too
Anyways I took lots of pictures and I don't want to post them all here, so I put them all in an album. I'll post a few and link to the album for the rest.
Enjoy!
Saturday morning.... bike is all packed and ready to go!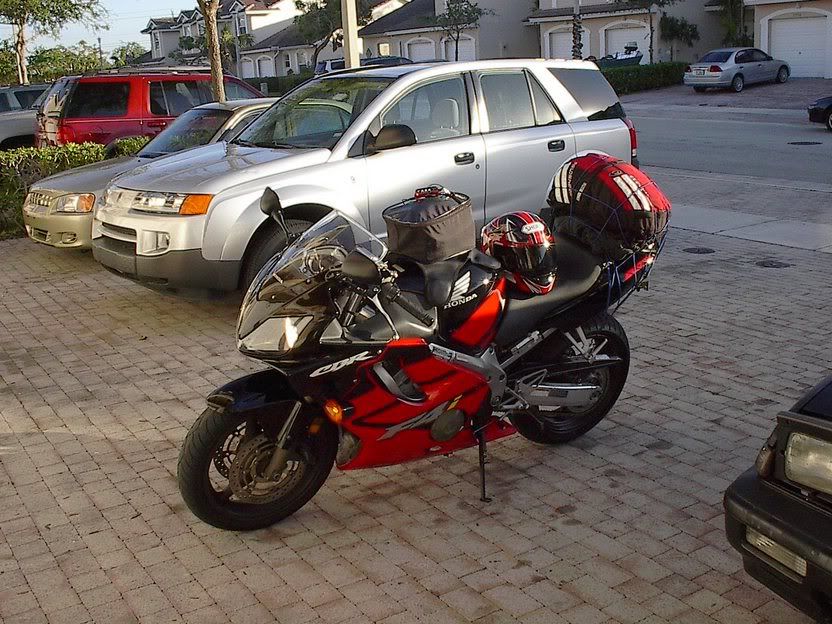 Met up with my friend and ate breakfast before heading off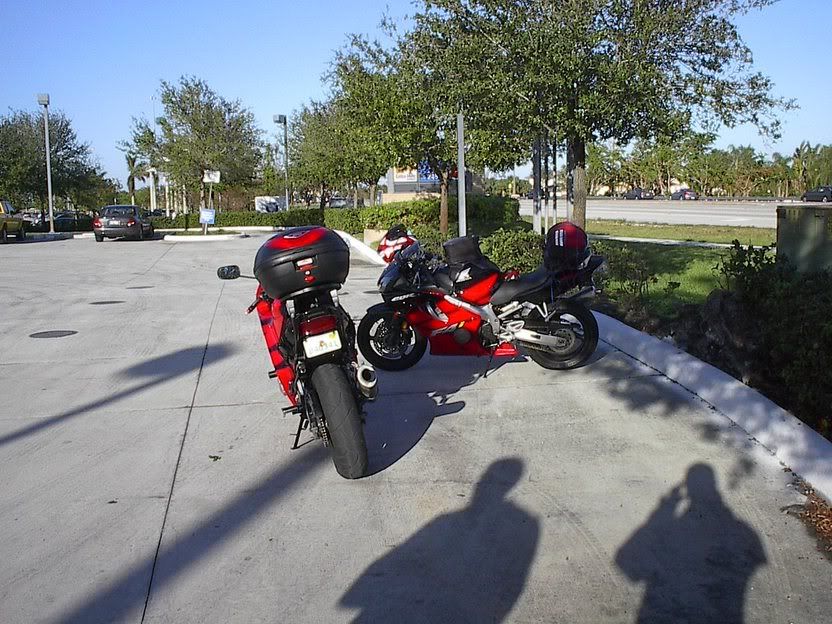 Always gotta take an odometer shot before and after a trip :wink: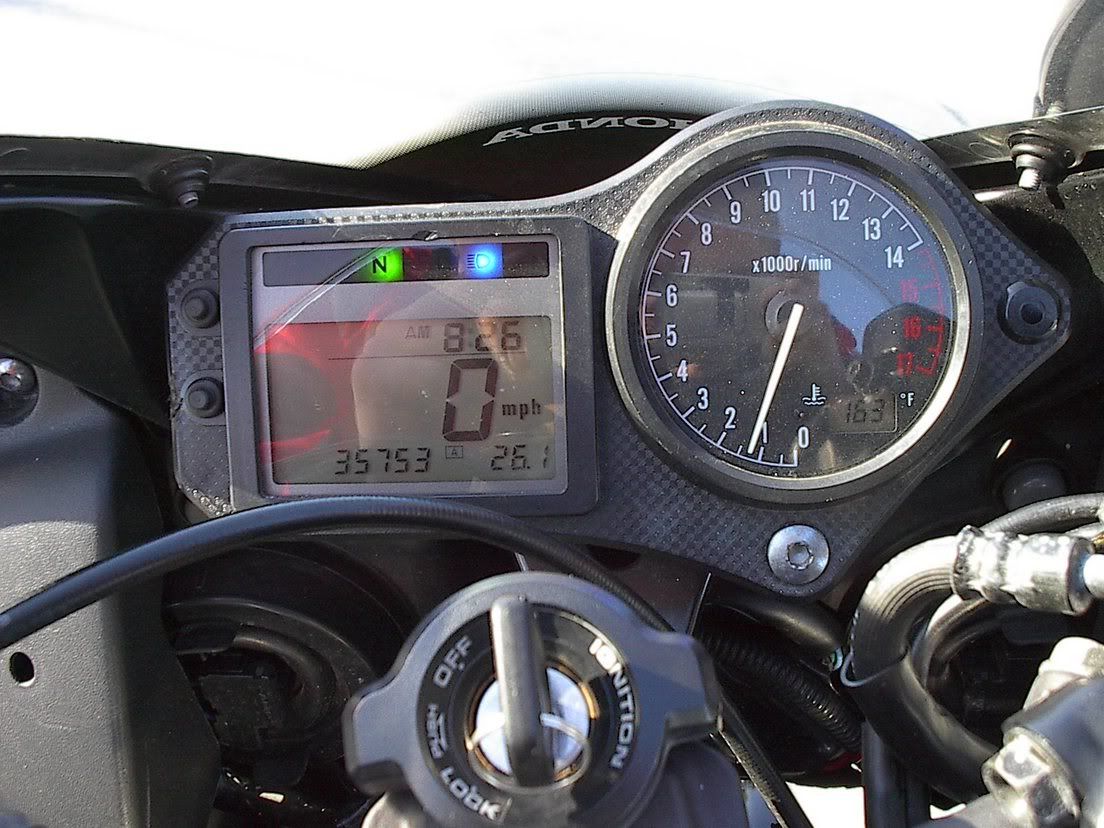 Quick stop in Gainesville,FL



Another stop in Perry, FL (tiny ass little town out in the middle of nowhere on US-27 about 50 miles east of Tallahassee). The sun just went down and it was really getting cold.... had to add a few layers and put my liner back in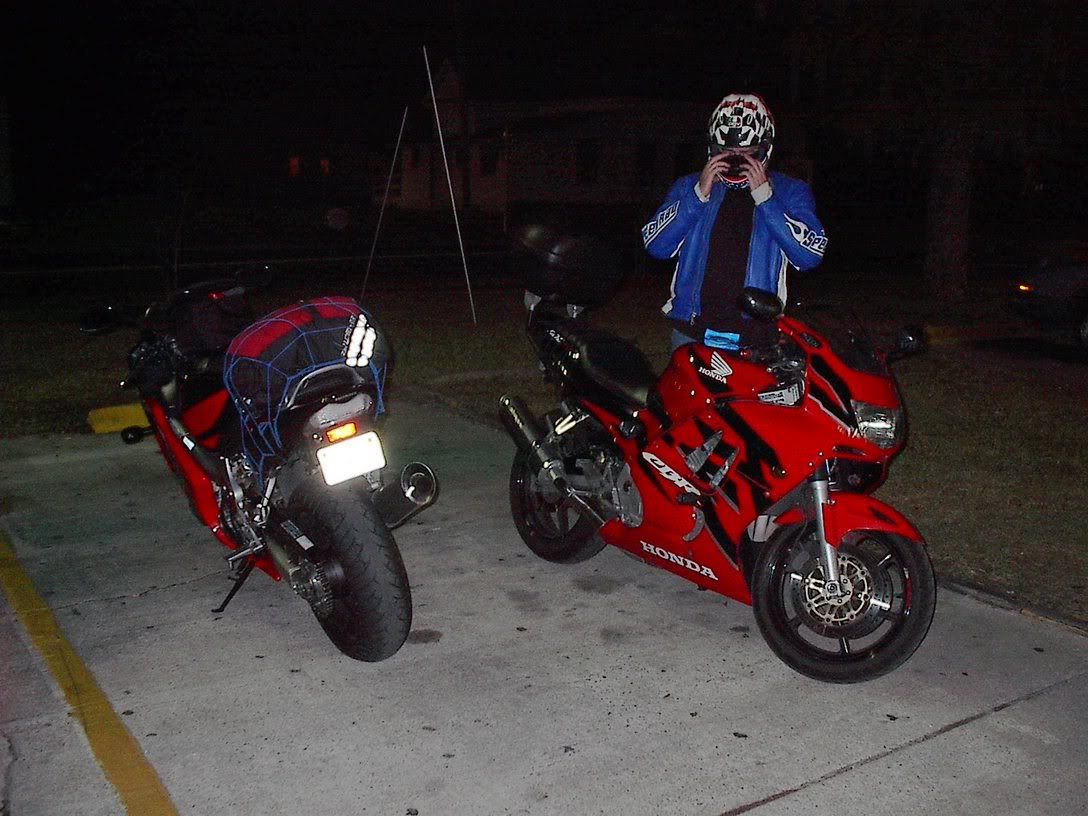 Met up with Bumblebee and snakemann.... hung out and got something to eat, then we rode together for a bit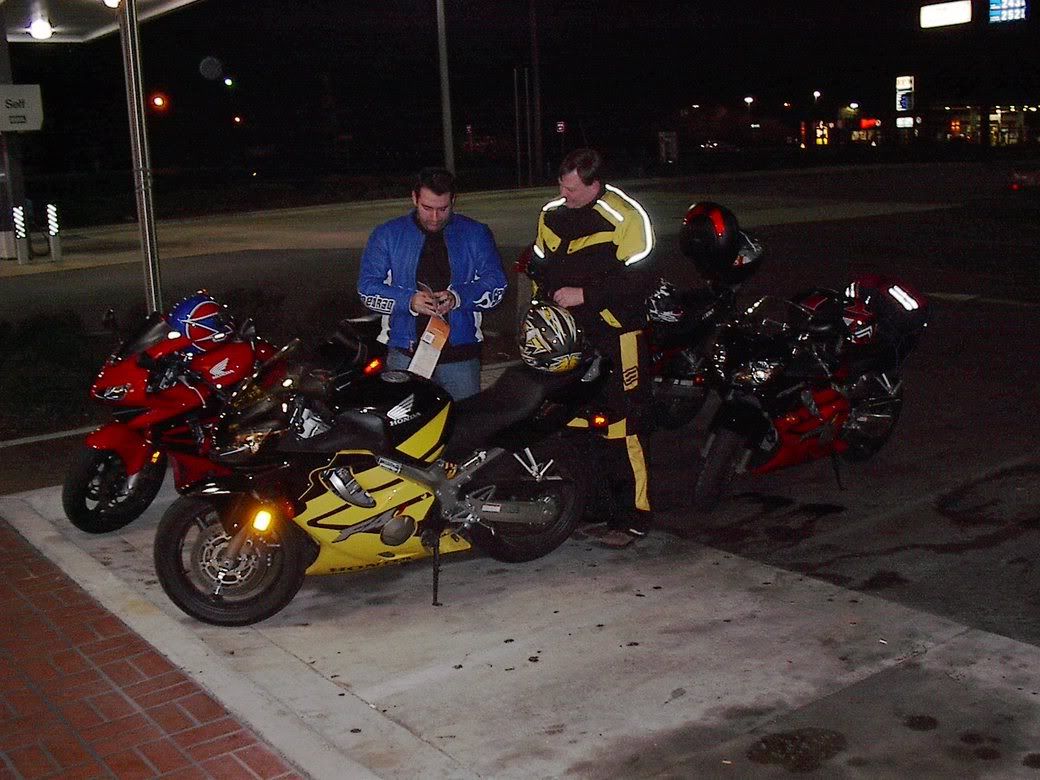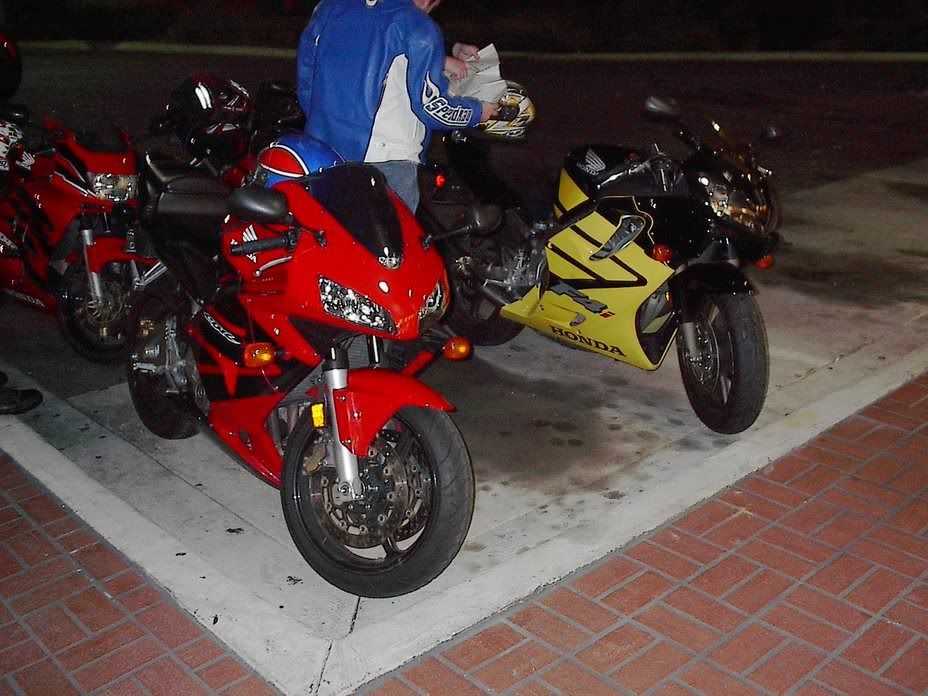 Stayed the night in Troy, AL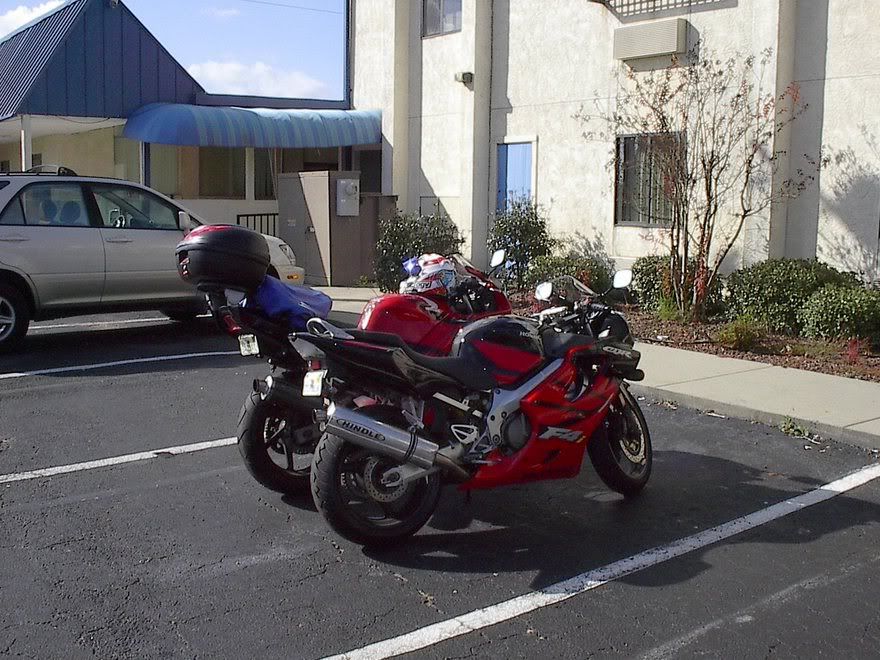 You know you're in Alabama when you see this along the highway!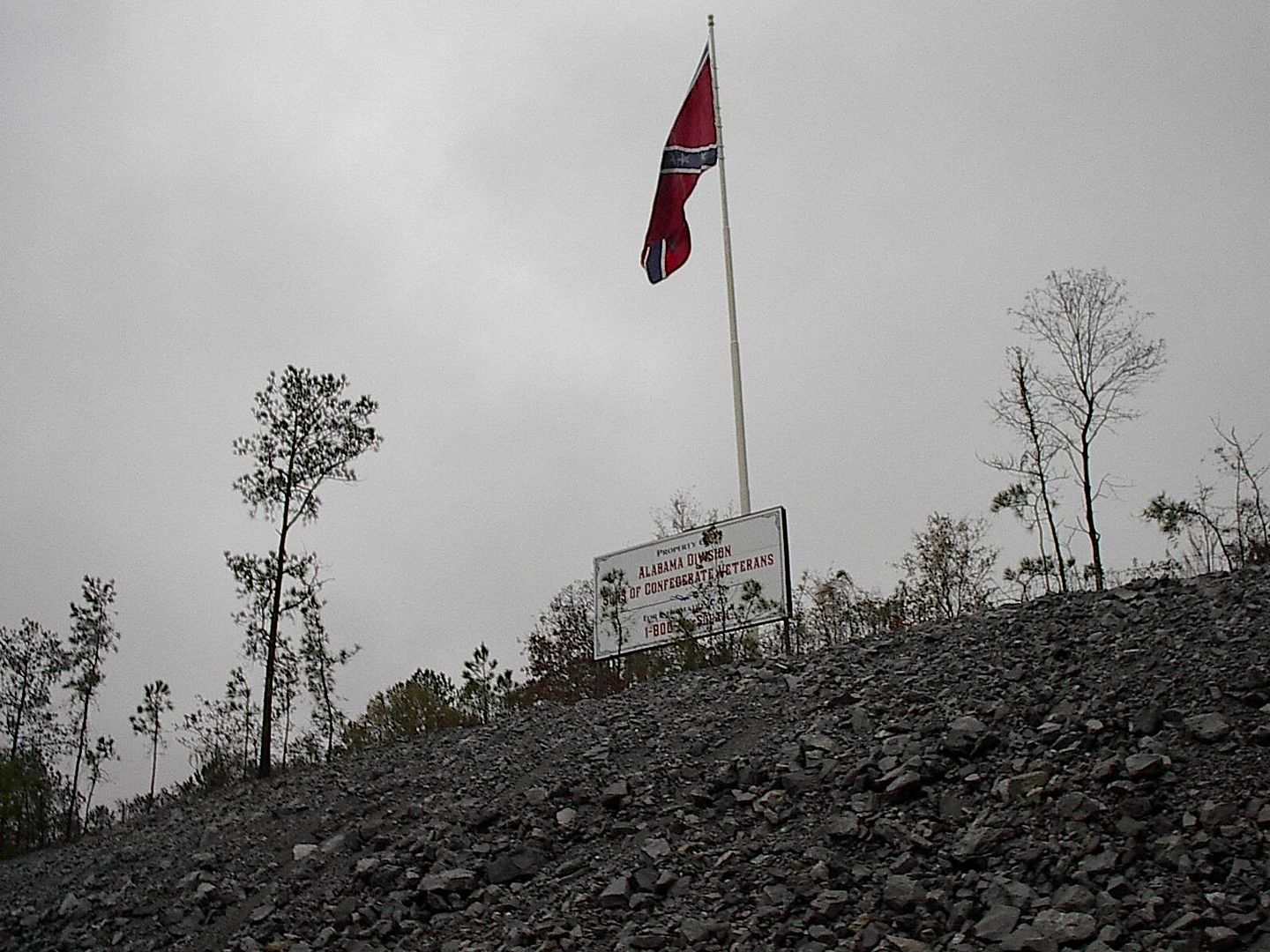 Some nice roads and scenery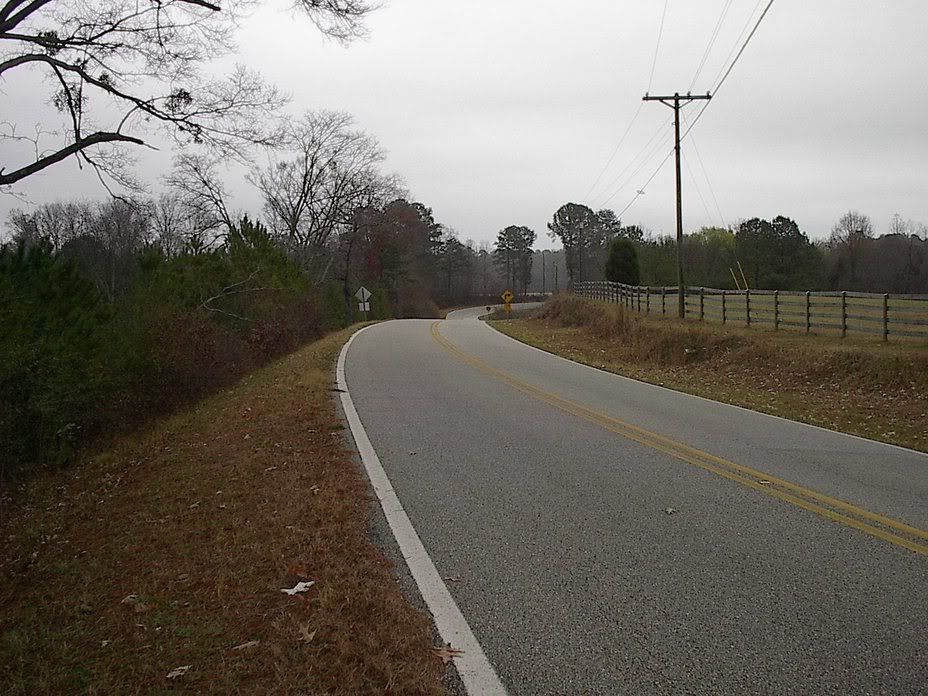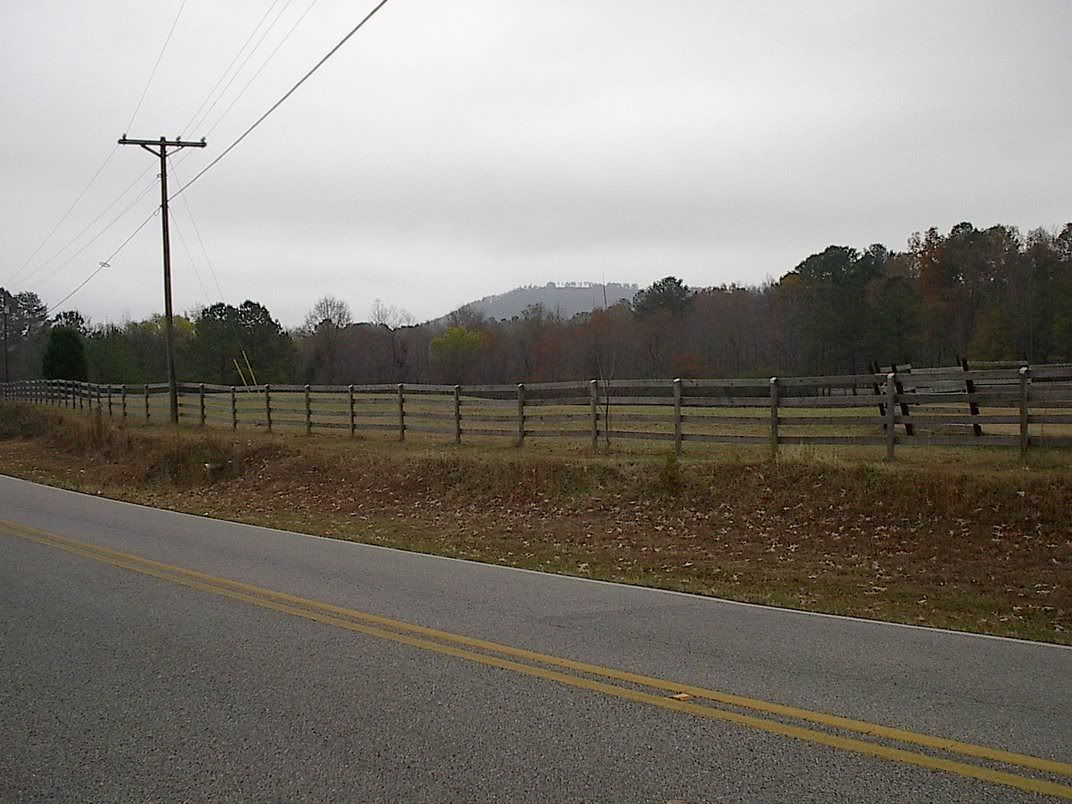 And of course the mothership of all roadsigns (disregard the bottom one, of course)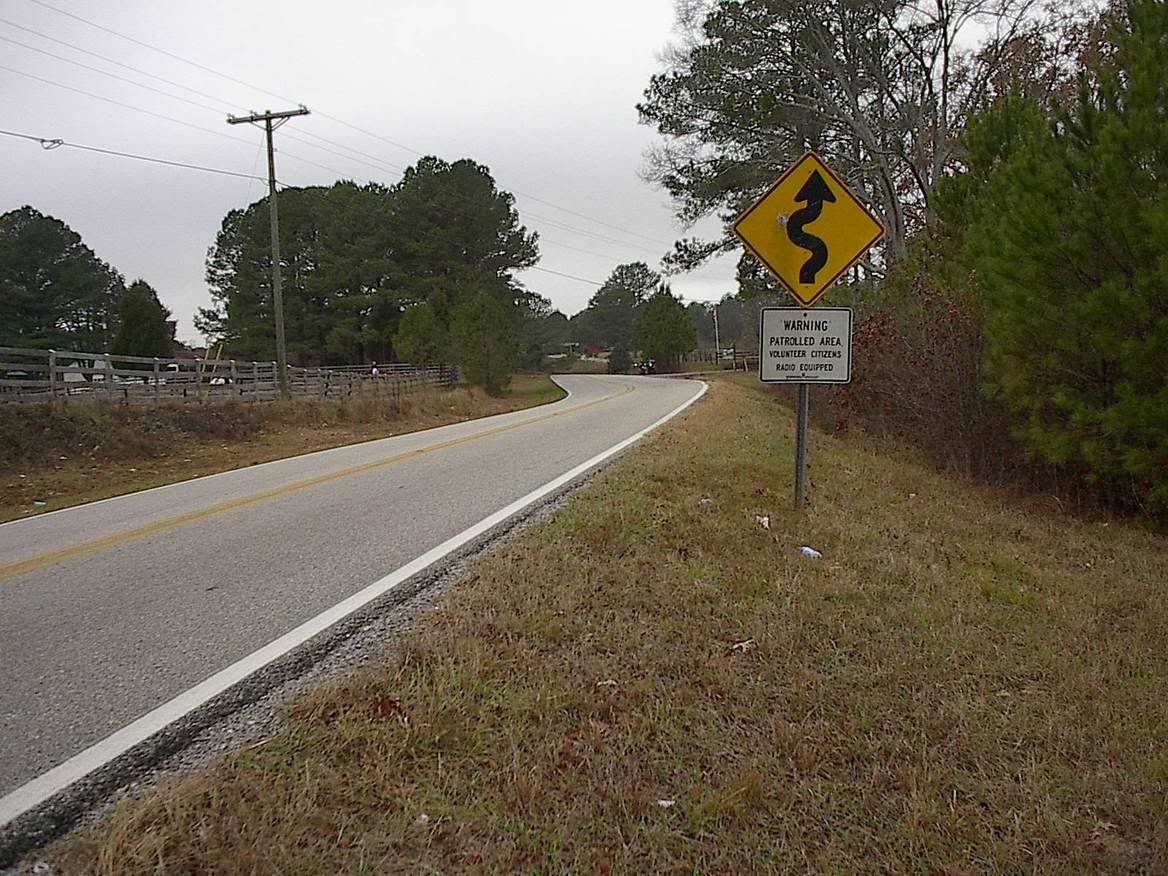 Barber!!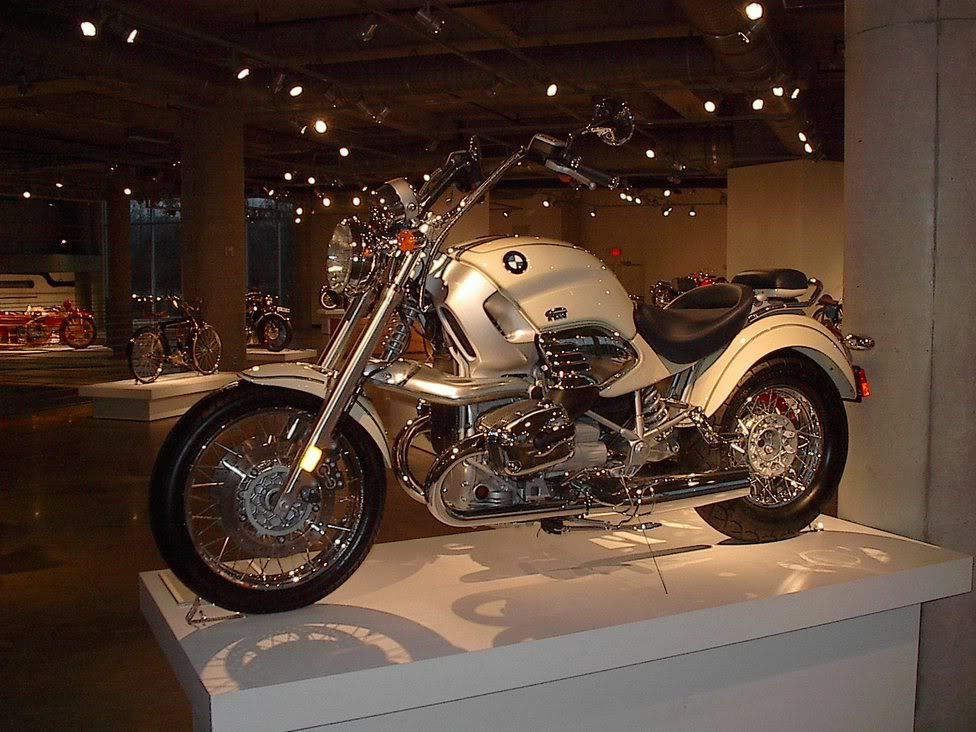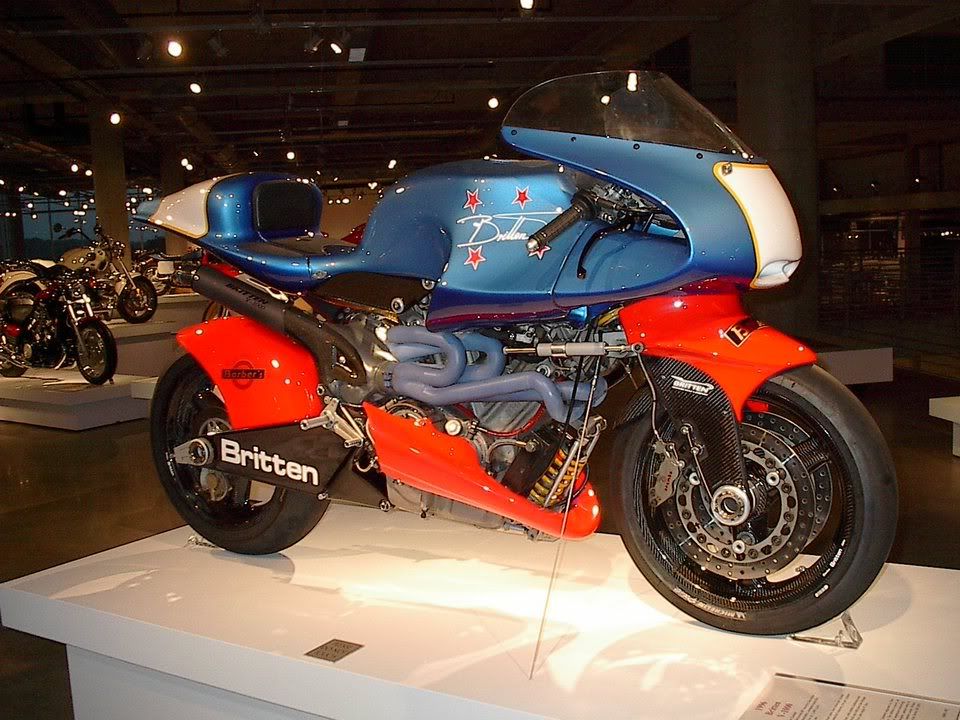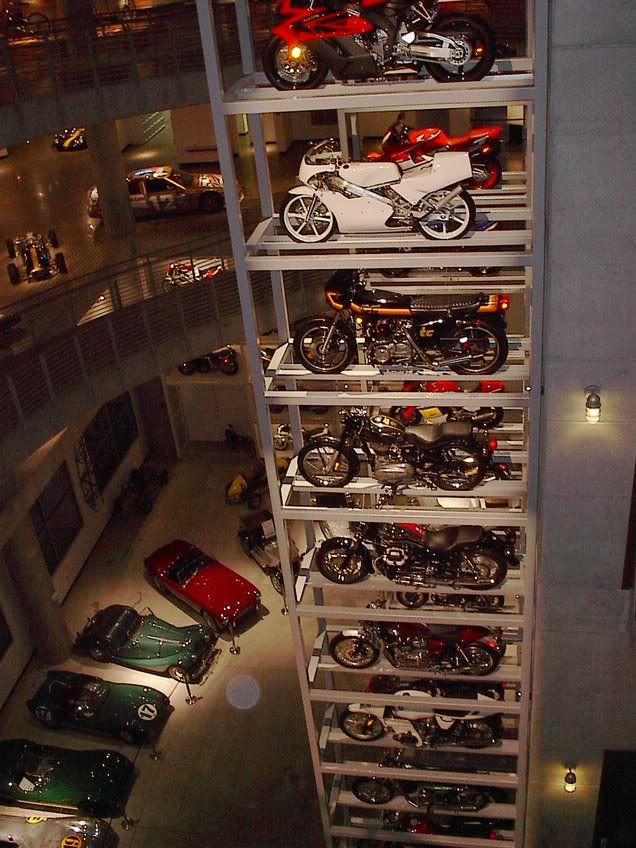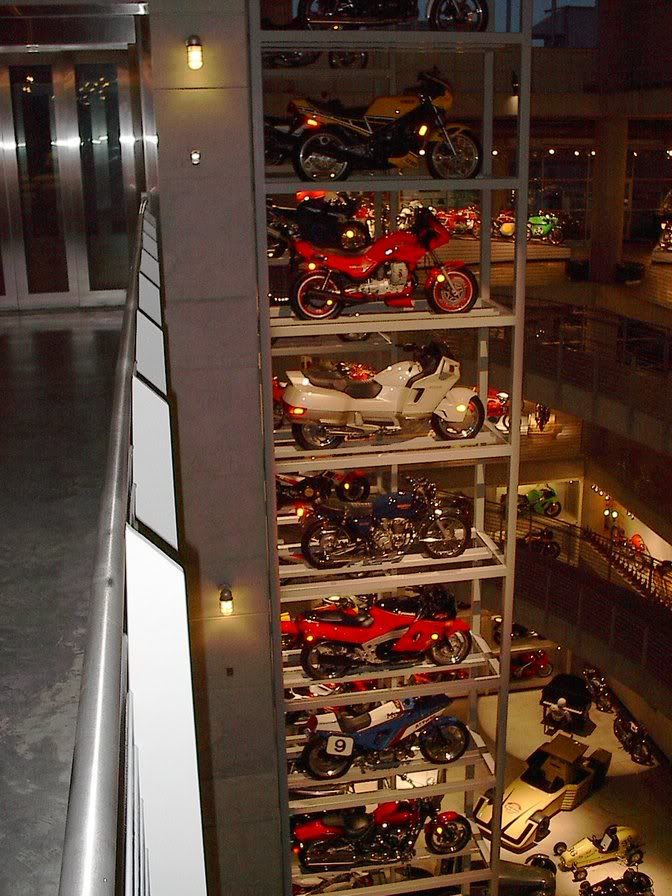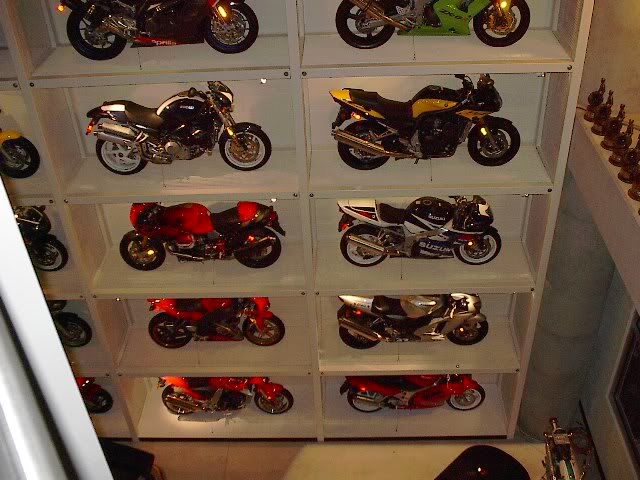 Met up with my cousin Keith sunday night... he lives in Huntsville, AL which is about an 1.5 hrs north, so he drove down and met up with us for dinner. I haven't seen him in almost 6 years, so that was cool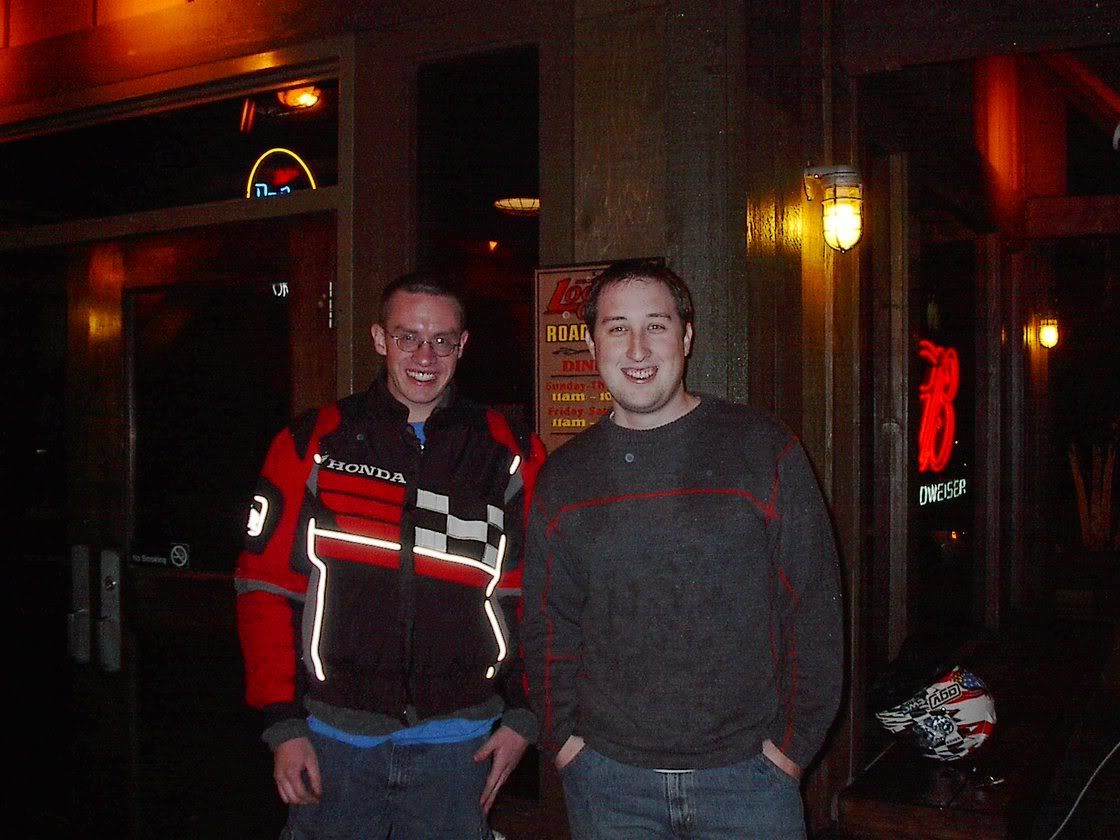 Sunday night we quit early due to the bad weather, so here we are staying the night in Birmingham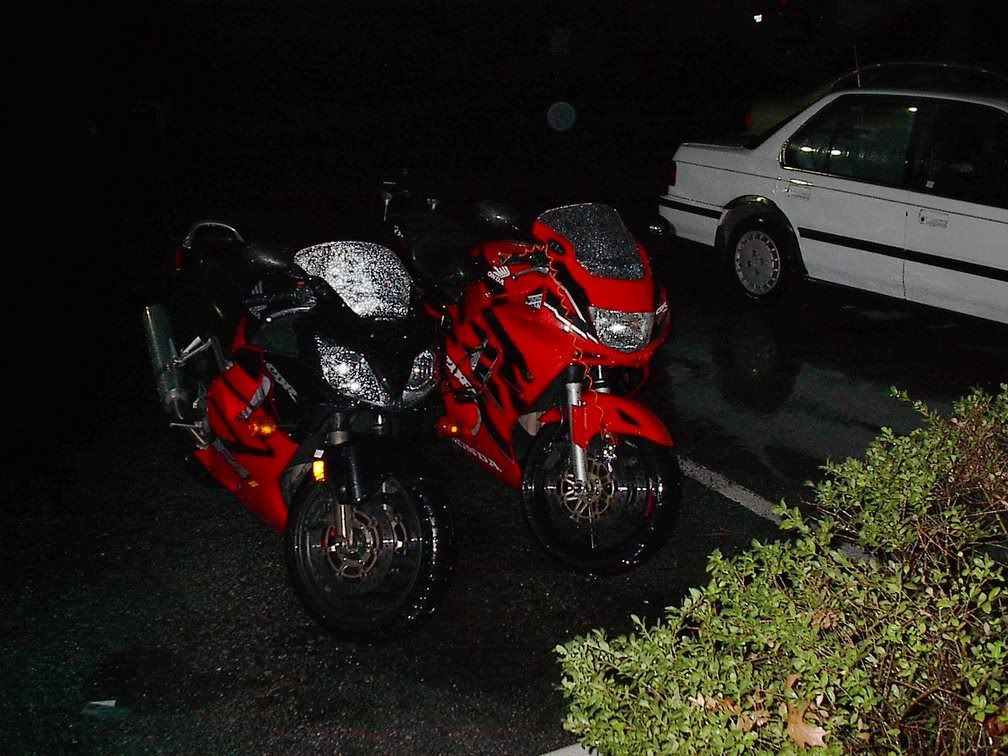 Monday morning.... 38 degrees and still raining! It's times like this that I love my fuel injection!! Turned the key and hit the button, and she fired right up instantly, no questions asked! :mrgreen:



Oh yea.... definitely cold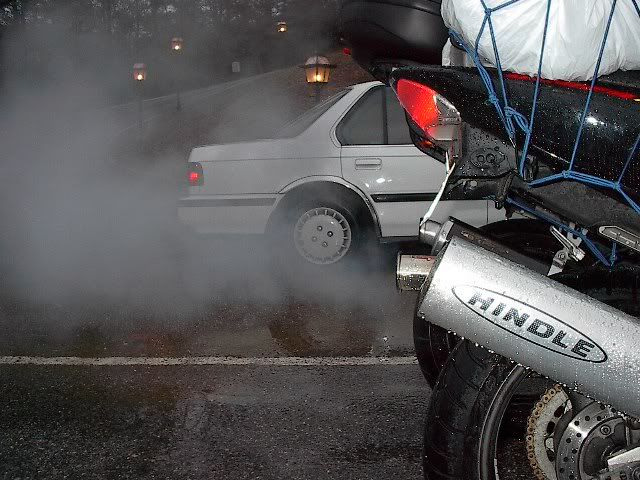 The very short period of time where it actually quit raining!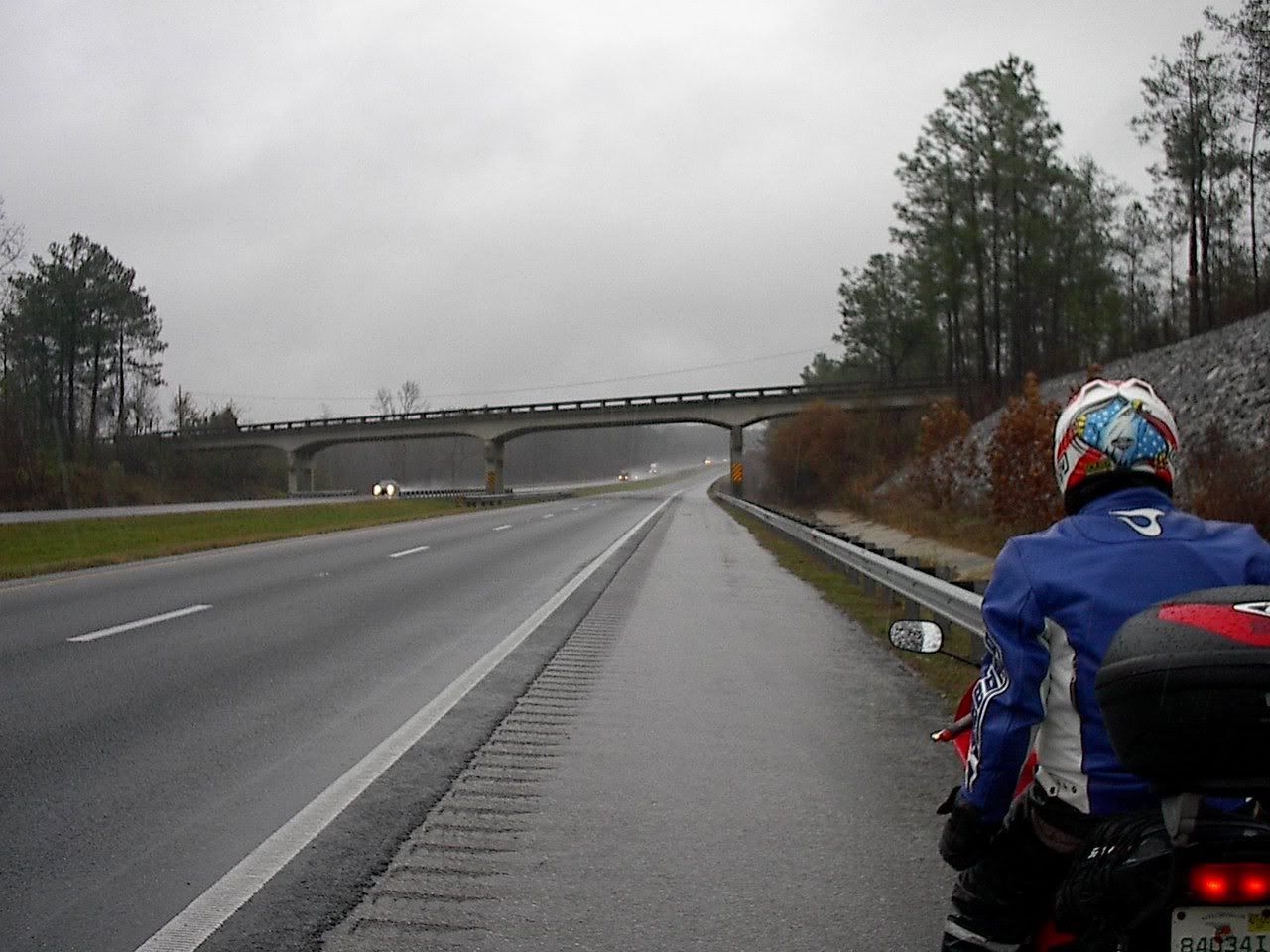 ME! At the state line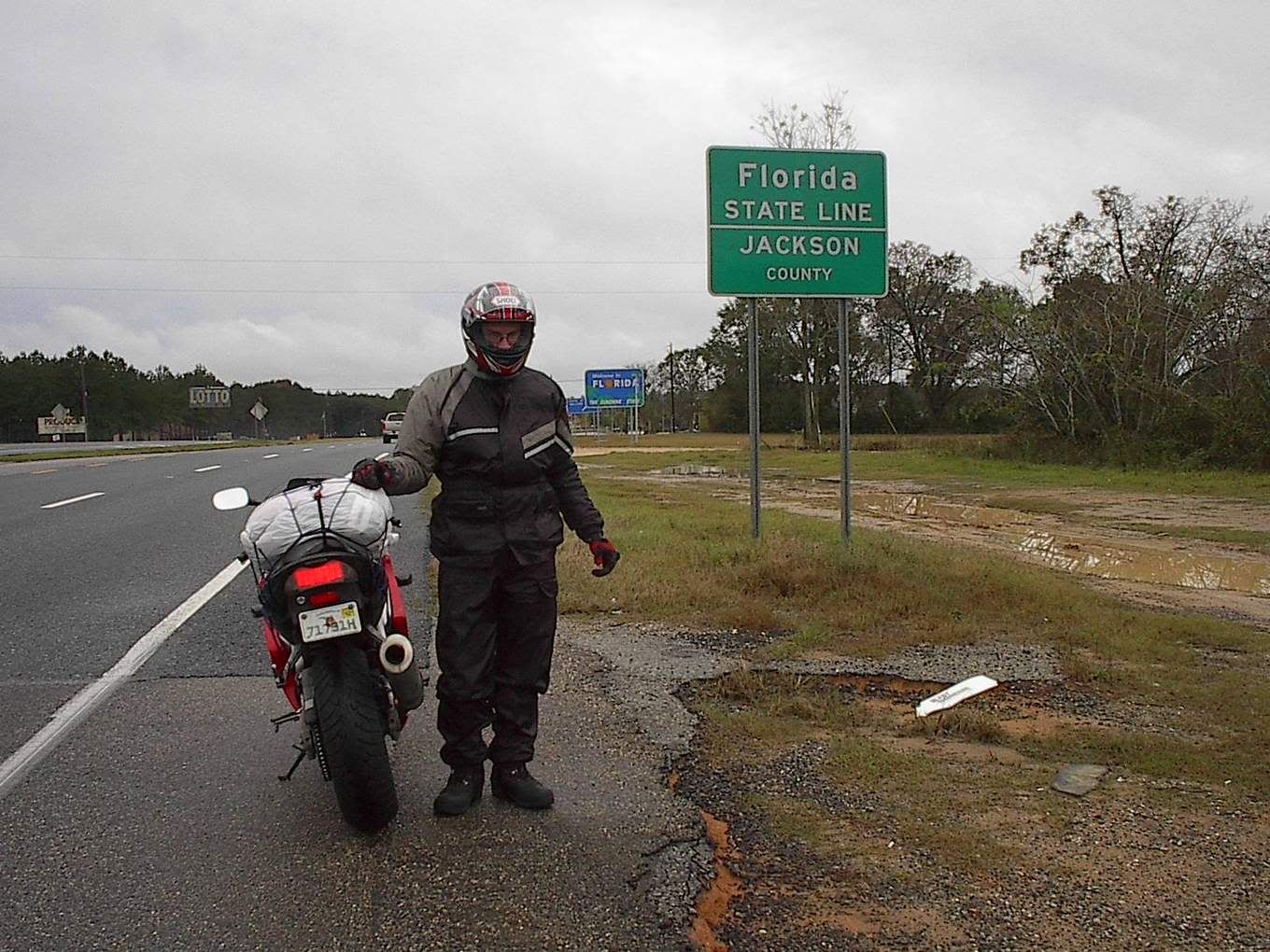 And finally, soaked and exhausted.... home at last!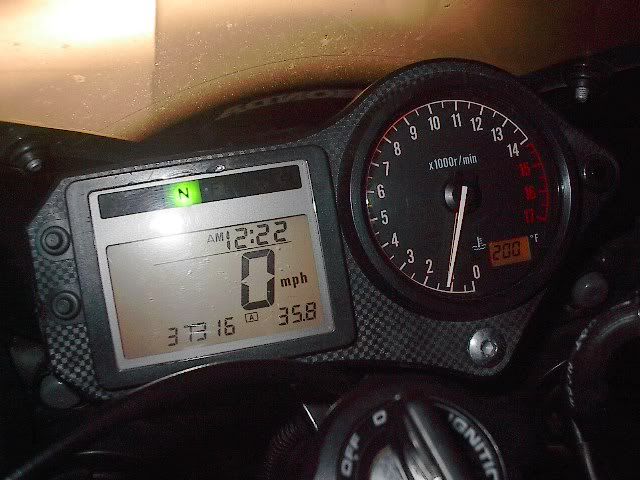 There's alot more pics in my album.... click link below for the rest of the pics
http://photobucket.com/albums/y15/thirdgenlxi/Alabama Trip/